You are here
Main events calendar
Past Events

19 April 2021 - 19 April 2021
http://webtv.un.org/
Her Majesty The Queen Mother Gyalyum Sangay Choden Wangchuck, UNFPA Goodwill Ambassador and recipient of the 2020 United Nations Population Award, will be delivering the Keynote address at the 54th session of the Commission on Population and Development on 19th April 2021. The program starts from 8pm (BST) and will be broadcasted live  on http://webtv.un.org/
The 54th session of the Commission on Population and Development is held at the United Nations Headquarters in New York from 19 to 23 April 2021.
Details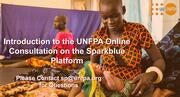 25 January 2021 - 1 March 2021
Online
On behalf of the United Nations Population Fund (UNFPA), I am pleased to invite you to join the consultation on adolescent and youth programming in the development of UNFPA's Strategic Plan (SP) for 2022-2025. Various discussions will take place from 25th Janaury till 1st March 2021.
Details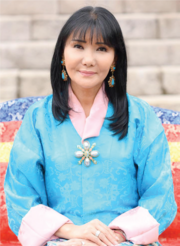 1 August 2020 - 30 September 2020
Bhutan
"During this challenging time, I urge individuals and families to demonstrate solidarity, take care of each other, share responsibilities in the home and refrain from activities that expose you to increased risk of exploitation, violence or abuse. It is crucial that each one of you seek accurate information and strictly abide by norms and follow all prevention measures advocated by health authorities" .
Details
Pages