Events
Main events calendar
Past Events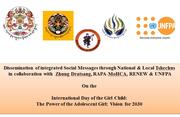 11 October 2017 - 11 October 2017
Thimphu Bhutan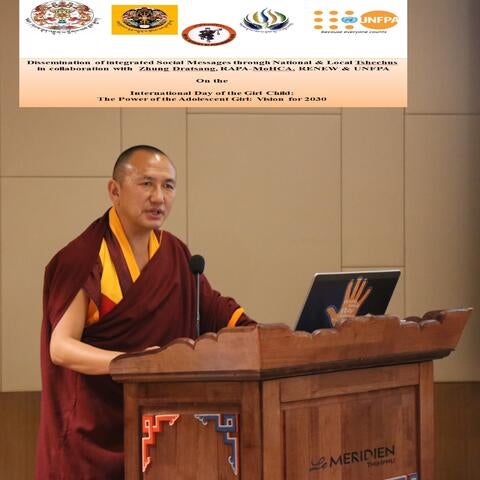 A Book entitled- Integrated Social Messages into Nation and Local Religious Festivals was dessiminated, coinciding with the Internationa Girl Child Day 2017 as joint collaborative initiative among UNFPA, Central Monastic Body, Royal Academy of Performing Arts-Ministry of Home and Cultural Affairs and RENEW.
Details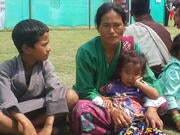 24 March 2017 - 25 March 2017
Thimphu
"I now understand that pap smear test is important for early detection of cervical cancer," 45 year old Devika, mother of four children told UNFPA.  Devika, an attendee of high level advocacy led by UNFPA Goodwill Ambassador, Her Majesty Gyalgum Sangay Choden Wangchuck, said that she will immediately go to the
Details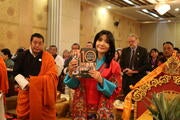 23 November 2016 - 25 November 2016
Thimphu, bhutan
Her Majesty the Queen Mother Sangay Choden Wangchuk, UNFPA Goodwill Ambassador launched the State of World Population 2016 report on the Elimination of violence against women day on 23rd November 2016. In continuation to the VAW days, three days symposium with the local theme "Bhutanese pledge: A shared commitment towards eliminating violence against women" was organized by Respect Educate Nurture and Empower Women (RENEW), NGO working for gender equality.
Details
Pages