You are here
Main events calendar
Past Events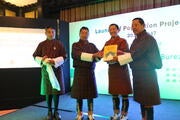 11 January 2019 - 11 January 2019
Hotel Taj, Thimphu
National Statistics Bureau in collaboration with UNFPA organized two days event to promote data use specifically the National Population and Housing Census 2017 and State of World Population 2018. Day one was on data user workshop and launching of SWOP 2018 was attended by representative from GNHC, district planning officers, geog administartive officers from seventeen districts.  Day two  was the launch of National population projection by H.E Dr. Lotey Tshering, Prime minister of Bhutan.
Details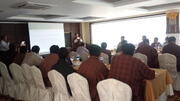 12 September 2018 - 12 September 2018
Arya Hotel, Thimphu
National consultation on population projection based on 2017 census received full support from high-level participants of policy makers and planners from key ministries. The consultation was attended by three secretaries from Ministry of Home and cultural affairs, Ministry of Health and Ministry of Works and human settlements and director general, directors and chiefs from Ministry of Health, Ministry of Education, Gross National happiness Commission.
Details
13 August 2018 - 17 August 2018
Bumthang, Bhutan
Second round of training for representatives from the Central Monastic Body and Cultural Officers from 10 eastern and central southern districts beings today. The training  is to enhance the capacity of participants on  Integrating social messages on prevention of Gender based and Domestic Violence, sexual violence, intimate partner violence, suicide, alcohol and substance abuse.
Details
Pages